TheDarknessBiatch II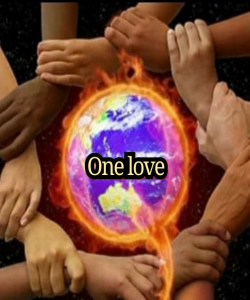 Personal
GENDER
Female
STATUS
Murdered
AGE
200
FIRST SEEN
20 Nov 2018, 07:50:29
HOME
Liverpool
LAST SEEN
03 Jul 2020, 18:31:08
MARRIED

V

in

D

iesel
Other statistics
| | |
| --- | --- |
| SHOUTS | 3,999 |
| POSTS | 0 |
| BUSTS | 0 |
| HOURS PLAYED | 1,260 |
| ACHIEVEMENTS | 52 out of 182 |
Signature
ben je lauw a tjap
__________________________

Be in het life a little bit dankbaar,
While you wakker geworden in a bed there are others who woke up in gevaar.
Life is just wat jij maken of it,
It's not meer or less dan dit.
You are zoveel worth even better dan de coffee of this morgen,
Dus tiger please you niet making to much zorgen.
Leven is nice and zoveel leuker when you stay positief ten alle time,
Just take the touwtjes in jou hands and say this life is mijn.
When leven gooit things in your way, zeg dan gewoon try me it is best wel oke.
There are twee opties jij wint or you learn of a moment dus ga that battle aan,
Just say like the dutchies "we go met die banaan"
So never geef op en blijf gewoon lekker yourself no matter wat een ander think about you,
Cause from hun judgement over andere they become vanzelf wel moe.
While you will lopen met een smile op je gezicht,
Keep your ogen on your own path gericht.




Latest achievements
Impossible was achieved at 05 May 2020, 01:12:52.
You have played 150 days!
You can now use the title: TheDarknessBiatch II the Impossible
Mole was achieved at 11 Nov 2019, 21:20:52.
You have spied on 10 targets!
You can now use the title: TheDarknessBiatch II the Mole
Overachiever was achieved at 30 Sep 2019, 17:50:28.
You have completed 10000 raids!
You can now use the title: Overachiever TheDarknessBiatch II
Foolishy indiscreet was achieved at 24 May 2019, 23:20:38.
You have made 4,000 shouts!
You can now use the title: TheDarknessBiatch II the indiscreet
Cruelly Efficient Taxman was achieved at 01 May 2019, 11:48:36.
1,000,000 coins collected with taxing!
You can now use the title: TheDarknessBiatch II the cruel