sakwddao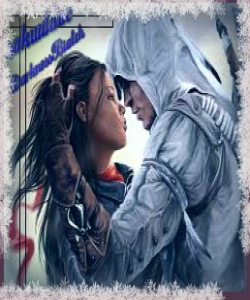 Personal
| | |
| --- | --- |
| GENDER | Male |
| STATUS | Murdered |
| AGE | 136 |
| FIRST SEEN | 17 Jun 2018, 15:55:46 |
| HOME | Carlisle |
| LAST SEEN | 30 Jul 2019, 16:50:55 |
| MARRIED | TheDarknessBiatch II the indiscreet |
Other statistics
| | |
| --- | --- |
| SHOUTS | 230 |
| POSTS | 0 |
| BUSTS | 0 |
| HOURS PLAYED | 941 |
| ACHIEVEMENTS | 86 out of 182 |
Signature
FOR U ONLY MY LOVE
**********
People think that you fall in love only once. It`s not about me. I fall in love every time I see you.
When your love is true, you see all your partner`s faults, but still, love them. I don`t mean you have faults, I mean I love you despite them!
I will not tell you different stories about love. Not because I don`t love you. It`s because I am going to make my own love story with you!
I`ll never stop loving you. And no matter what is happening, my heart is always with you!
Love is a real drug, that`s why you`re my dealer!
You fell asleep in my arms and woke up in my dreams!
You know, my love is not the love at first sight…It is the love at one minute!
I don`t believe in magic, I believe in true love.
**********
*********
Love is a sacrifice
I will sacrifice my life to make you happy
*********
MY SOUL & MY LIFE TheDarknessBiatch II
20 July 2019 my best day
Affects
Crafter V (trait)
improves quality of crafted items
Builder III (trait)
improves your construction share
Latest achievements
Pastor was achieved at 26 Jul 2019, 02:53:19.
You prayed to the gods 250 times!
You can now use the title: Pastor sakwddao
Guildmaster was achieved at 26 Jul 2019, 00:42:31.
You craft 1000 items!
You can now use the title: Guildmaster sakwddao
Careless 1/14 was achieved at 25 Jul 2019, 18:14:54.
Completed a level 1 neutral deed!
Skillfull was achieved at 22 Jul 2019, 17:50:11.
You have completed the first level of 13 skills.
Satanic was achieved at 21 Jul 2019, 16:24:15.
Your evil actions have earned you 1,000,000 evil alignment rating!
You can now use the title: Satanic sakwddao