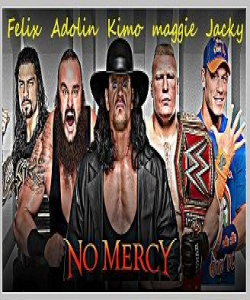 Signature

_______________________
Got my respect:
DON brother for life
PureKiller is just awesome dude! Crazy like me, brother with a good heart, my deepest respect for you! R.I.P BRO YOU'LL BE MISSED!



Adolin is awesome dude, nice brother and brilliant, loyal and awesome to talk with


_Superman_a friend who's always ready to help...got my respect

Respect for you brothers!!!

Don't touch my empire brothers and sisters
________________________
Even life is good or bad, if he makes you weak to learn how to getting stronger, if he create hate to learn about love, if he make you feel lonely to learn to have faith, if he lett you feel lost to learn to have hope... God has have a plan for everyone.
Other statistics
| | |
| --- | --- |
| SHOUTS | 4,569 |
| POSTS | 0 |
| BUSTS | 0 |
| HOURS PLAYED | 211 |
| ACHIEVEMENTS | 45 out of 182 |
Latest achievements
Cruelly Efficient Taxman was achieved at 24 Dec 2017, 12:00:06.
1,000,000 coins collected with taxing!
You can now use the title: jacky_ the cruel
Foolishy indiscreet was achieved at 24 Dec 2017, 10:42:30.
You have made 4,000 shouts!
You can now use the title: jacky_ the indiscreet
Righteous was achieved at 07 Dec 2017, 14:20:18.
Your good actions have earned you 100,000 good alignment rating!
You can now use the title: Righteous jacky_
Got skills was achieved at 03 Dec 2017, 12:48:20.
You have completed the first level of 6 skills.
Talkative was achieved at 26 Nov 2017, 15:29:44.
You have made 2,000 shouts!
You can now use the title: jacky_ the talkative