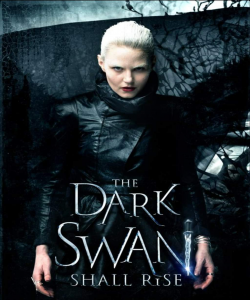 Personal
| | |
| --- | --- |
| GENDER | Female |
| STATUS | Alive |
| AGE | 21 |
| FIRST SEEN | 31 Jan 2019, 04:22:54 |
| HOME | Carlisle |
| LAST SEEN | 18 Feb 2019, 04:30:31 |
Actions
Affects
Protection
10 days, 9 hours, 55 minutes and 28 seconds
Is protected by higher powers which makes attacking and being attacked impossible.
Signature
Emma Swan: People are gonna tell you who you are your whole life. You just gotta punch back and say, "No, this is who I am"

Hook: What the hell are you doing? You're depriving me of a dashing rescue.

Emma: Sorry. The only one who saves me is me

Emma: If you're afraid of losing your happy ending, that means you found it. What is it?

Hook: Don't you know, Emma? It's you.

Emma: You are glad to hear I got my heart broken?

Hook: If it can be broken, it means it still works.
Other statistics
| | |
| --- | --- |
| SHOUTS | 6 |
| POSTS | 0 |
| BUSTS | 0 |
| HOURS PLAYED | 30 |
| ACHIEVEMENTS | 27 out of 182 |
Latest achievements
Altar server was achieved at 13 Feb 2019, 12:48:58.
You prayed to the gods 10 times!
You can now use the title: Altar server Emma Swan
Magical was achieved at 09 Feb 2019, 03:47:27.
You have cast 25 spells!
You can now use the title: Emma Swan the Magical
Wicked was achieved at 07 Feb 2019, 15:47:53.
Your evil actions have earned you 1,000 evil alignment rating!
You can now use the title: Wicked Emma Swan
One-week was achieved at 07 Feb 2019, 02:11:39.
You have played 7 days!
Savior was achieved at 07 Feb 2019, 01:03:33.
You have completed 250 raids!
You can now use the title: Emma Swan the Savior